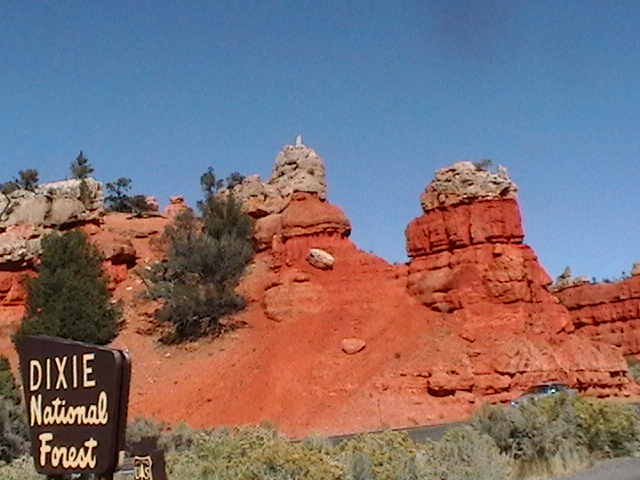 Two red rock platforms topped with white stons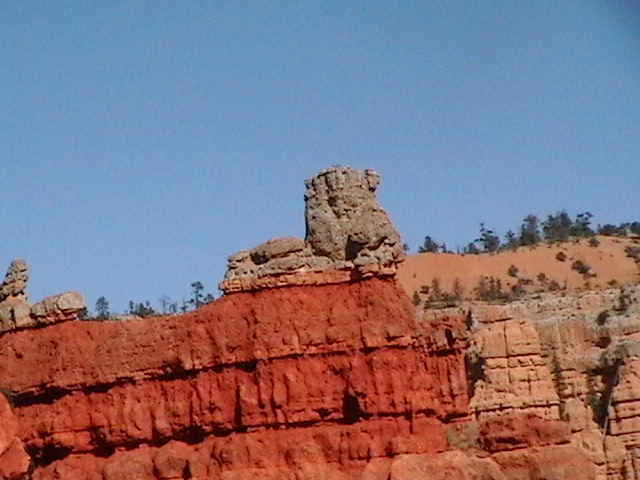 What kind of animal is it?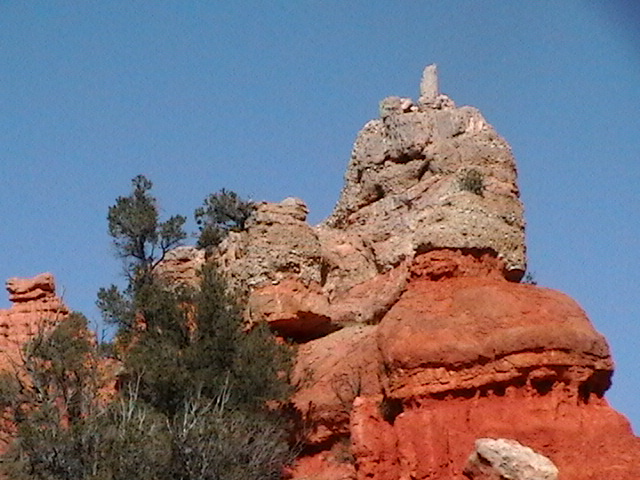 What is it? It is up to your imagination.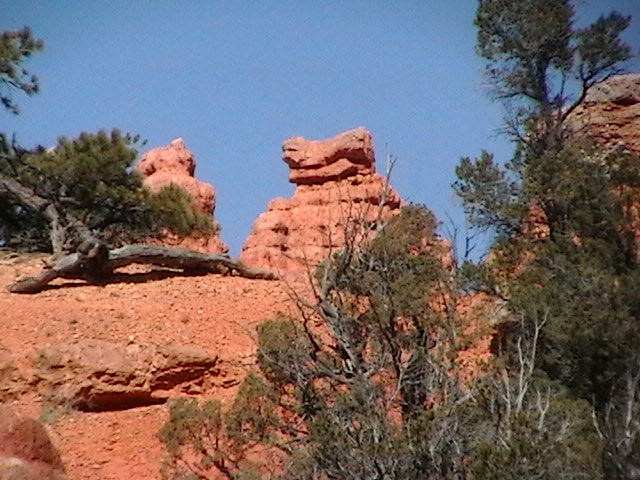 Two monsters?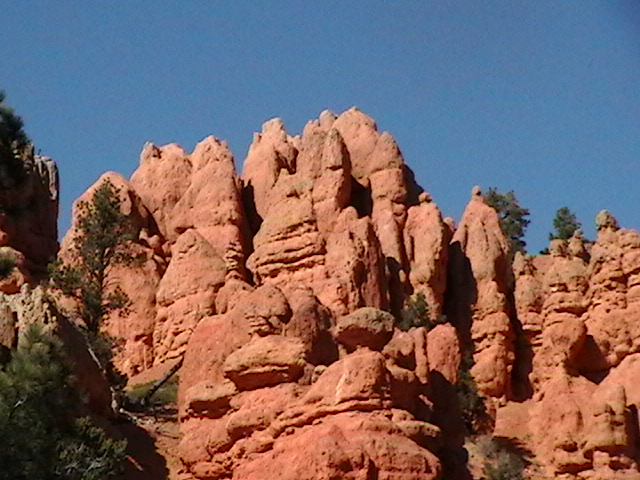 A group of strange fellows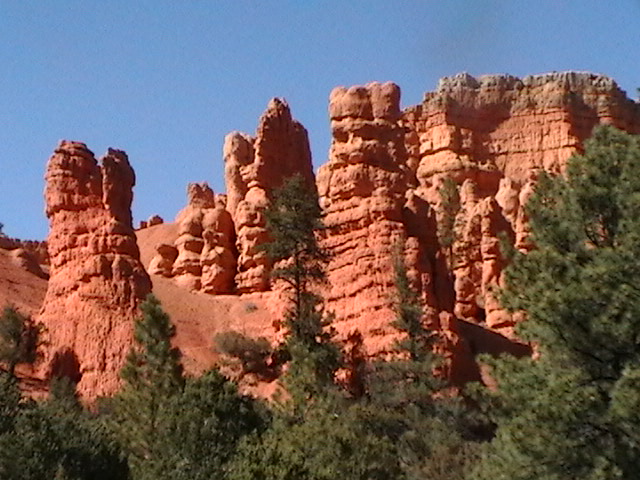 Some one is staring down at me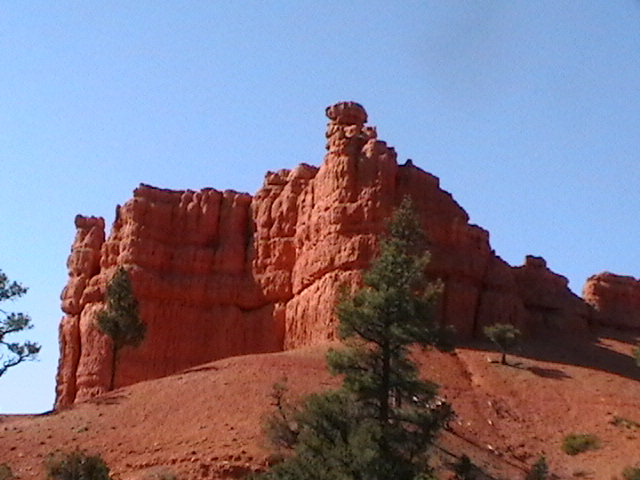 A red castle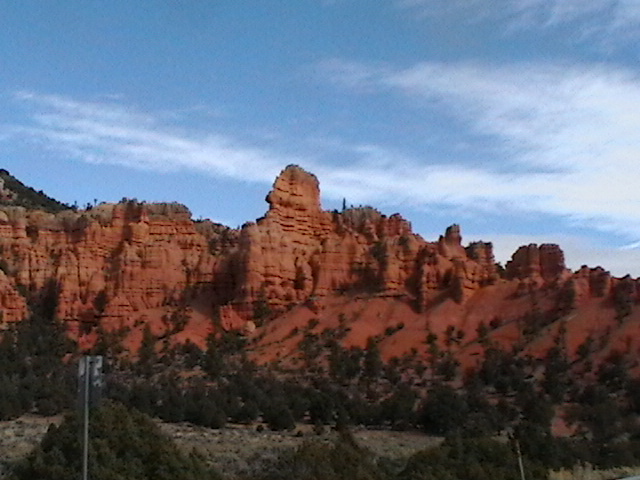 A fat man is laughing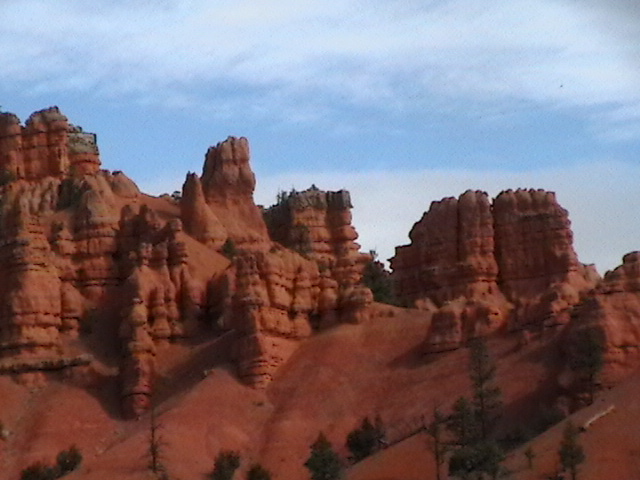 It is a ruin. Do I see a spooky face at the left hand portion?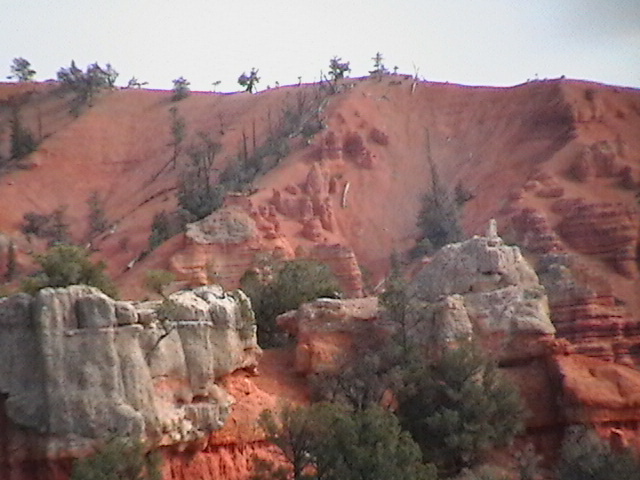 An interesting view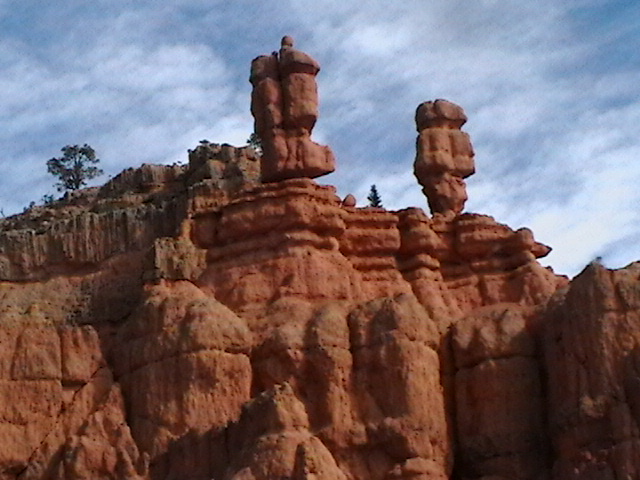 Two balanced rocks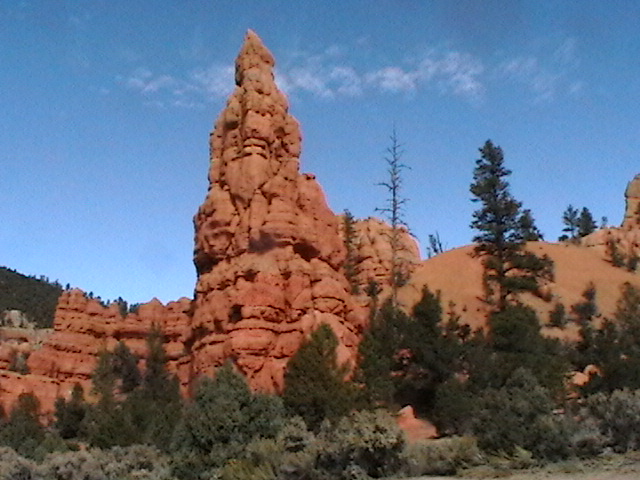 A deformed totempole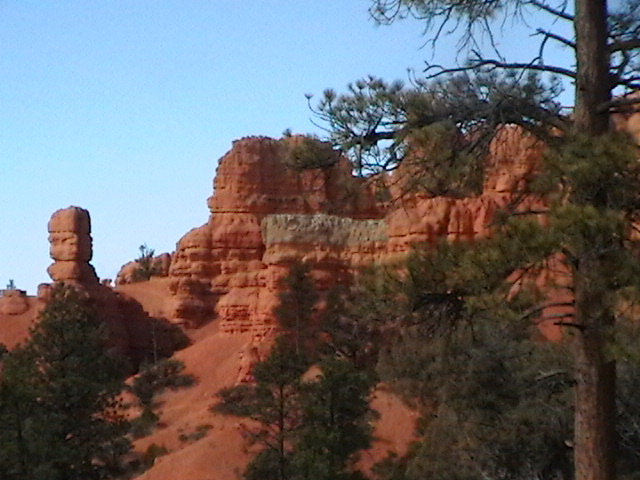 What should we call it?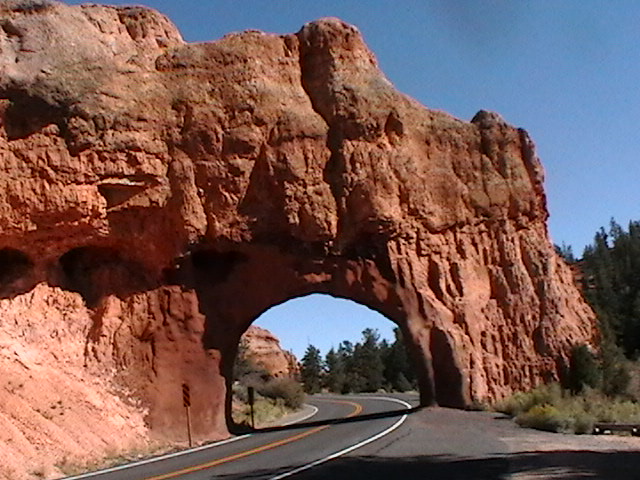 The first tunnel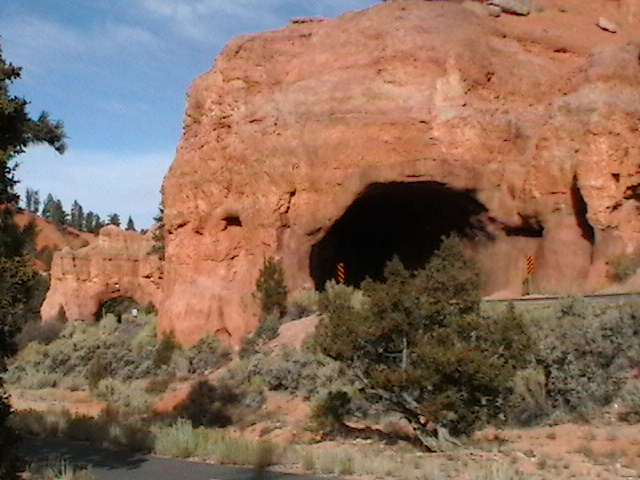 Two tunnels together, a view toward west